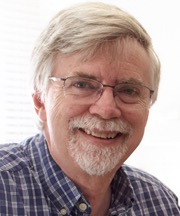 I'm an epic fantasy author, and the novels and novelettes of
The Stone Cycle
are my first published fiction.
I grew up surrounded by books and became an avid reader during my childhood. In my university years fantasy displaced science fiction as my favorite genre, thanks primarily to J. R. R. Tolkien. I later shared this love with my four children by reading
The Lord of the Rings
to them aloud—a three-month marathon we completed twice during their formative years.
Born in Australia, I've lived and worked on three continents, and spent one quarter of my working years abroad. Having worked as an IT professional throughout my career, I was first published as a technical author.
Today I live with my wife in Adelaide, South Australia, near our children and a small but growing band of grandchildren.
I'm currently hard at work on the next installment in my series
The Stone Cycle
.
I love to hear from my readers! Contact me by email (click on the 'Contact Me' link below) or on social media.
---